Greetings from the early Web!
This is the official website of the Swiss National Science Foundation-funded research project: The origins and spread of the World Wide Web: Rediscovering the early years of the Web inside and outside the CERN archive (1989-1995)
We are a team of researchers at the Università della Svizzera italiana (USI) and the first group to have ever been granted access to the CERN archives. Our project addresses the invention, development, and popularization of the World Wide Web in the late 1980s and early 1990s.
On this website, you'll learn about the origins of the WWW — its principal actors, its technical precedents, and its promotional strategies — and follow our progress as we revisit an important episode of internet history. We hope the site will prove useful and interesting to academic experts and Web enthusiasts alike.
Our USI-based team is composed of two professors and two Ph.D. students, along with a variety of national and international partners. We have a range of specialties, from media history and sociology to fandom and marketing, and bring our specialized knowledge to bear on the project.
The first Web page! Created by Tim Berners-Lee in 1989 and captured by screenshot in 1992. A simple premise with grand implications: "universal access to a large universe of documents".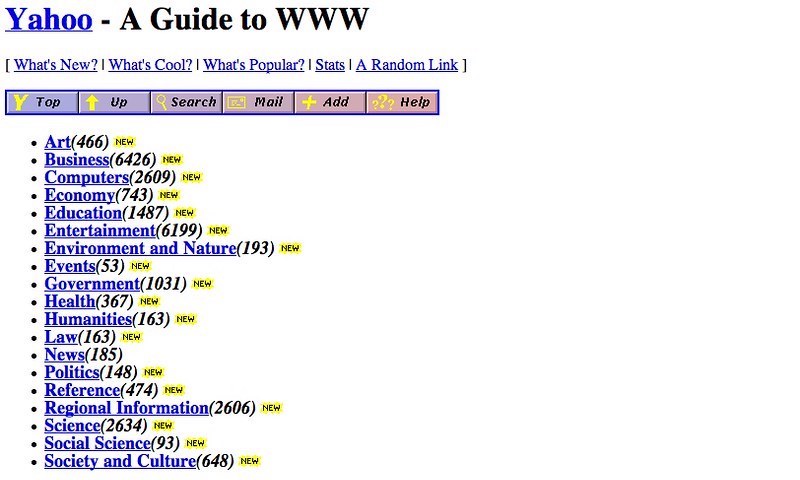 The Yahoo! homepage from 1994. Yahoo! began as a hand-curated list of websites — an initial attempt to organize that "universe of documents".